What is new in UniConsent v2 and IAB TCF v2
20 May 2020
To make sure you retargeting and remarketing advertising tags are loaded based on user's permission and consent. You have to integrate your tags with UniConsent CMP. It can be integrated with UniConsent build-in tag manager or with Google Tag Manager, or integrate the tags embed on your page.
UniConsent v2 for marketers
You can set up custom vendors like Facebook Ads, Twitter Ads, Linkedin Ads and manage the conditional loading with UniConsent CMP.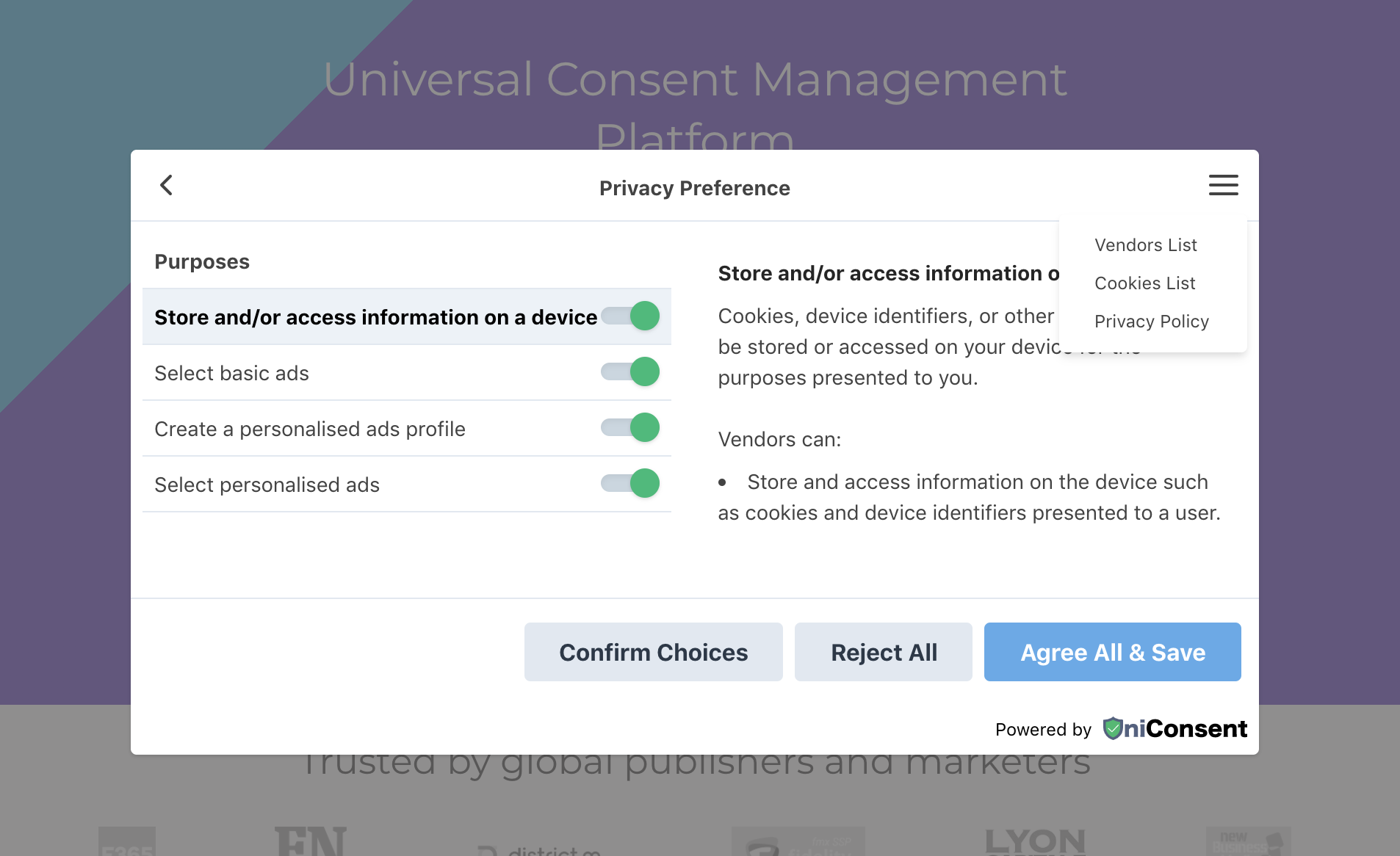 UniConsent v2 for Marketing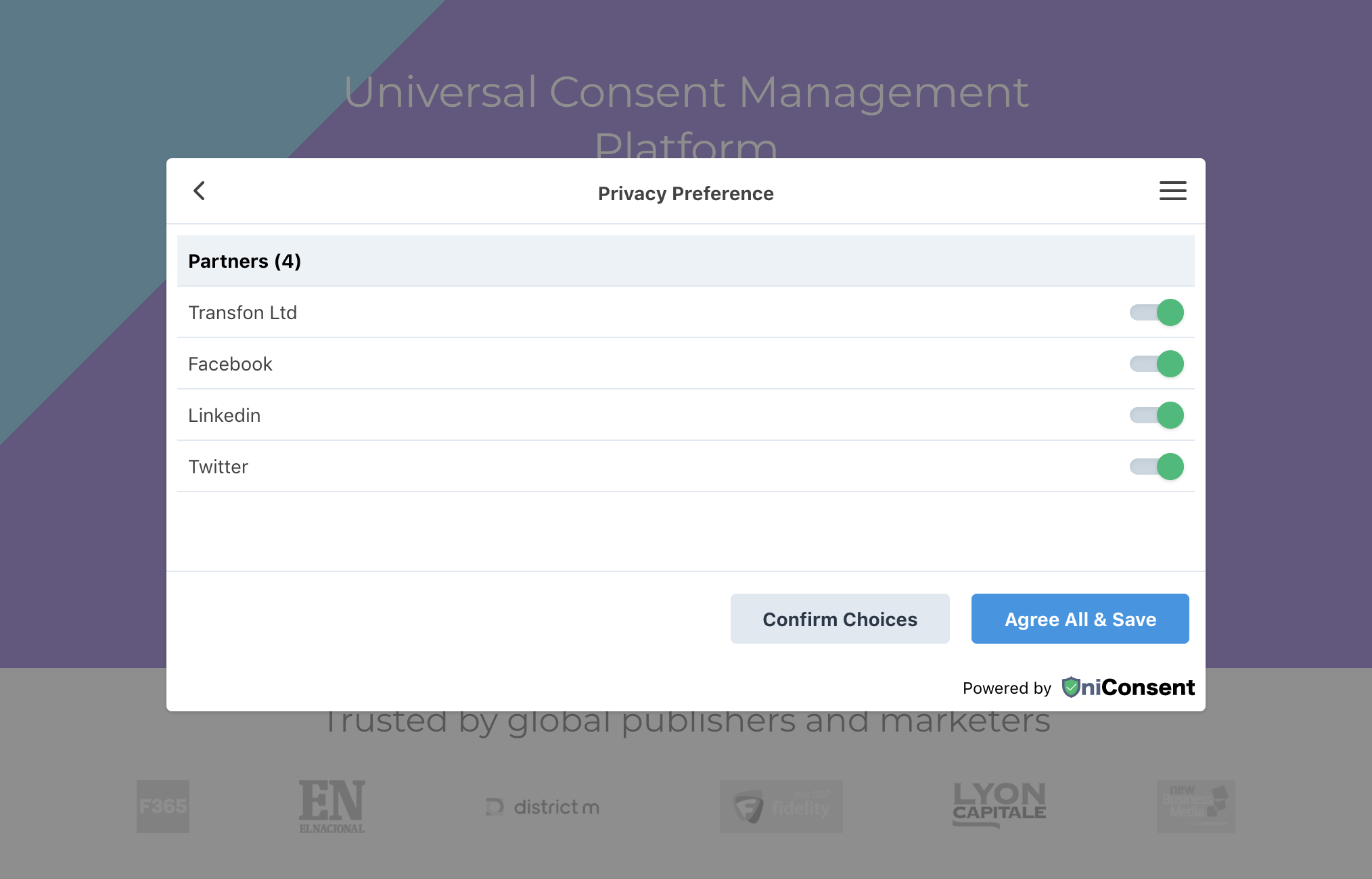 UniConsent v2 for Facebook Ads, Twitter Ads, Linkedin Ads Vendors List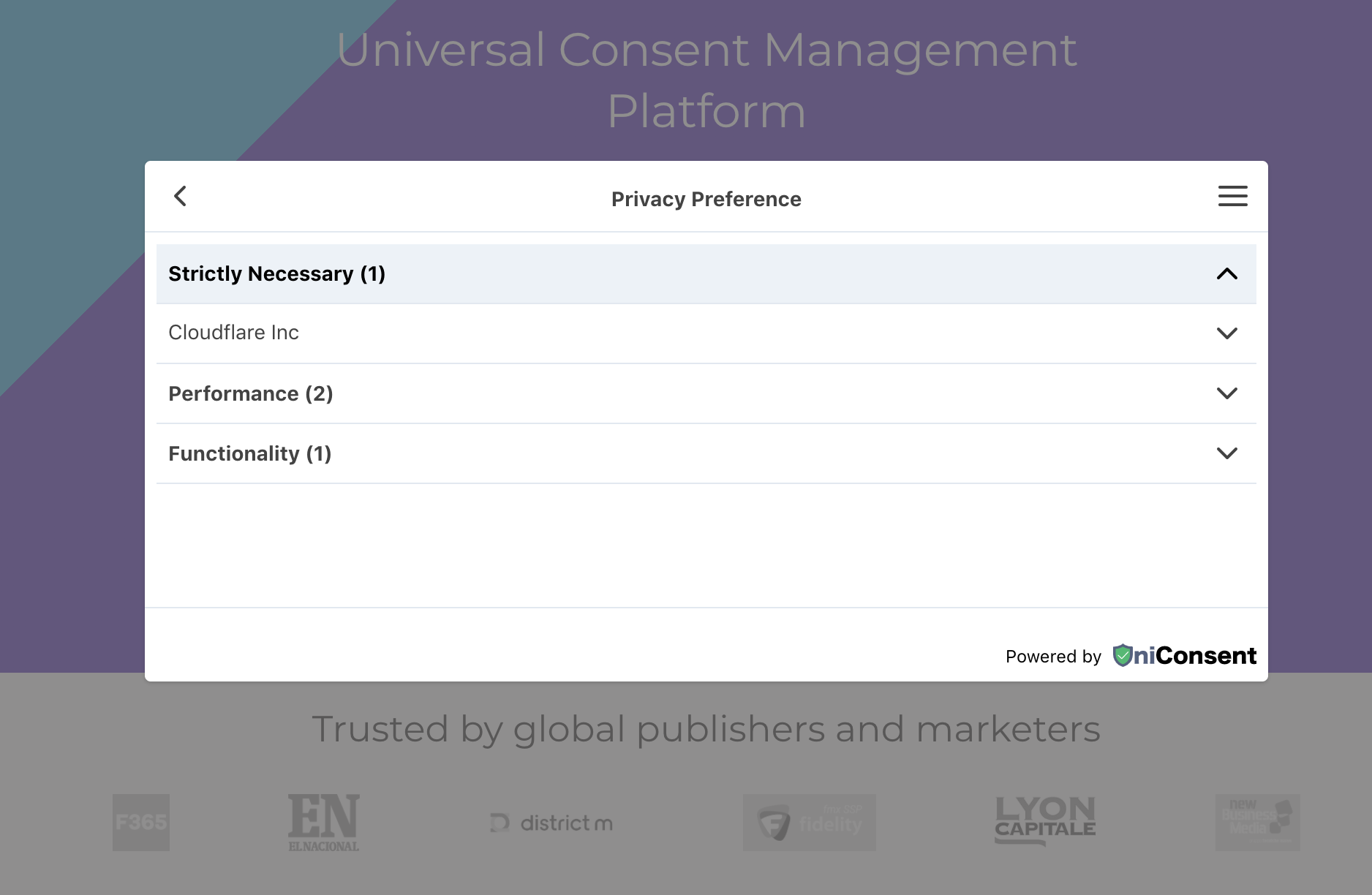 UniConsent v2 Cookies List
UniConsent v2 and IAB TCF v2 update for publishers
If you are running advertising on your website, especially if your ad stack includes prebid or header bidding. An IAB TCF v2 compliance CMP is required for almost all the advertising servers, tech vendors, DMP, SSP.
IAB TCF 2.0 enforcement will come soon. The signal string format has been changed, so IAB TCF 1.1 signal will be expired when IAB TCF v2 signals are enforced by IAB EU and all the tech vendors.
UniConsent v2 has an improved UI, faster loading, better performance and also started to support TCF v2.
You can see the typical UniConsent v2 UI for IAB TCF 2.0: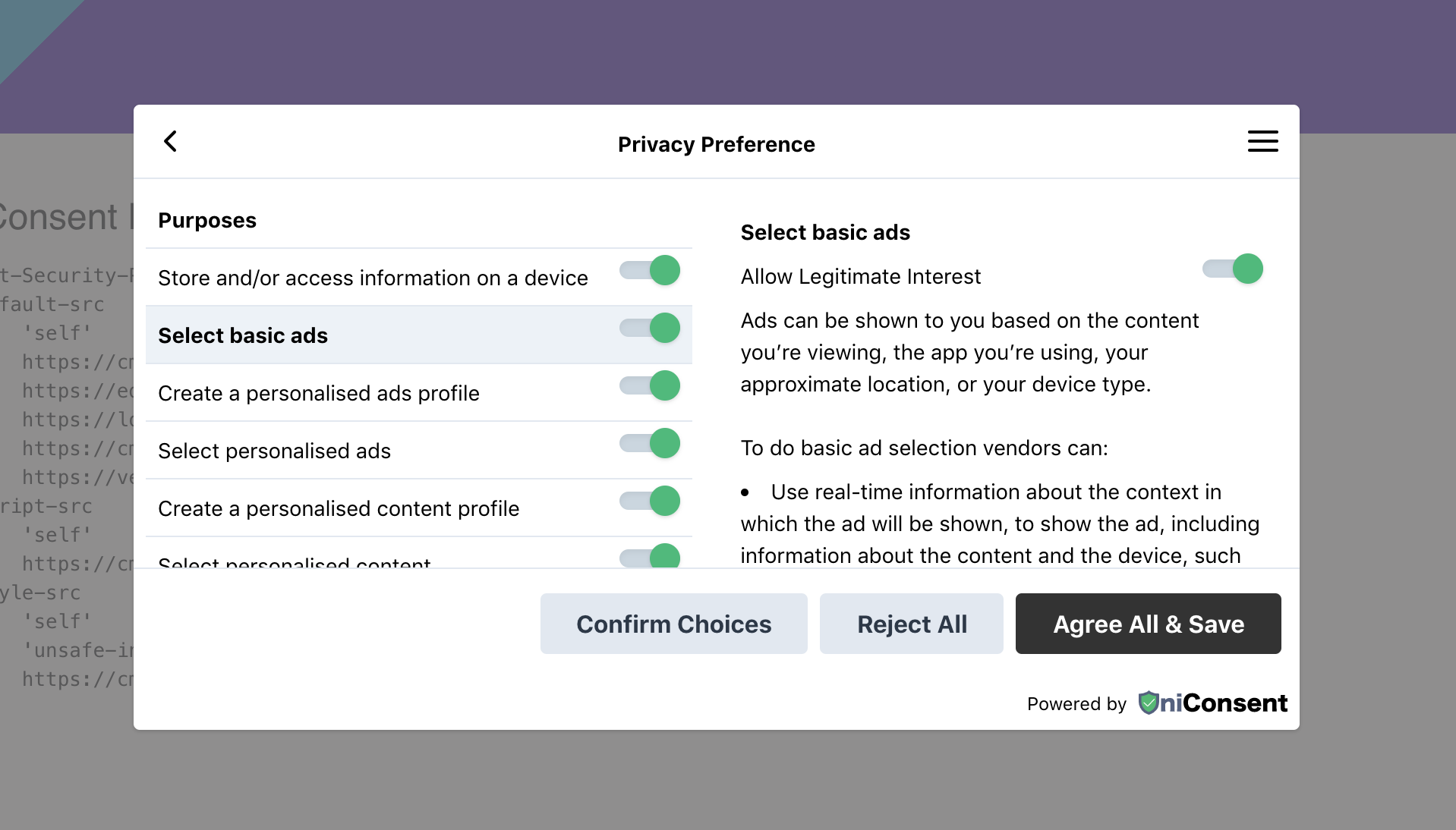 UniConsent v2 for Publishers IAB TCF v2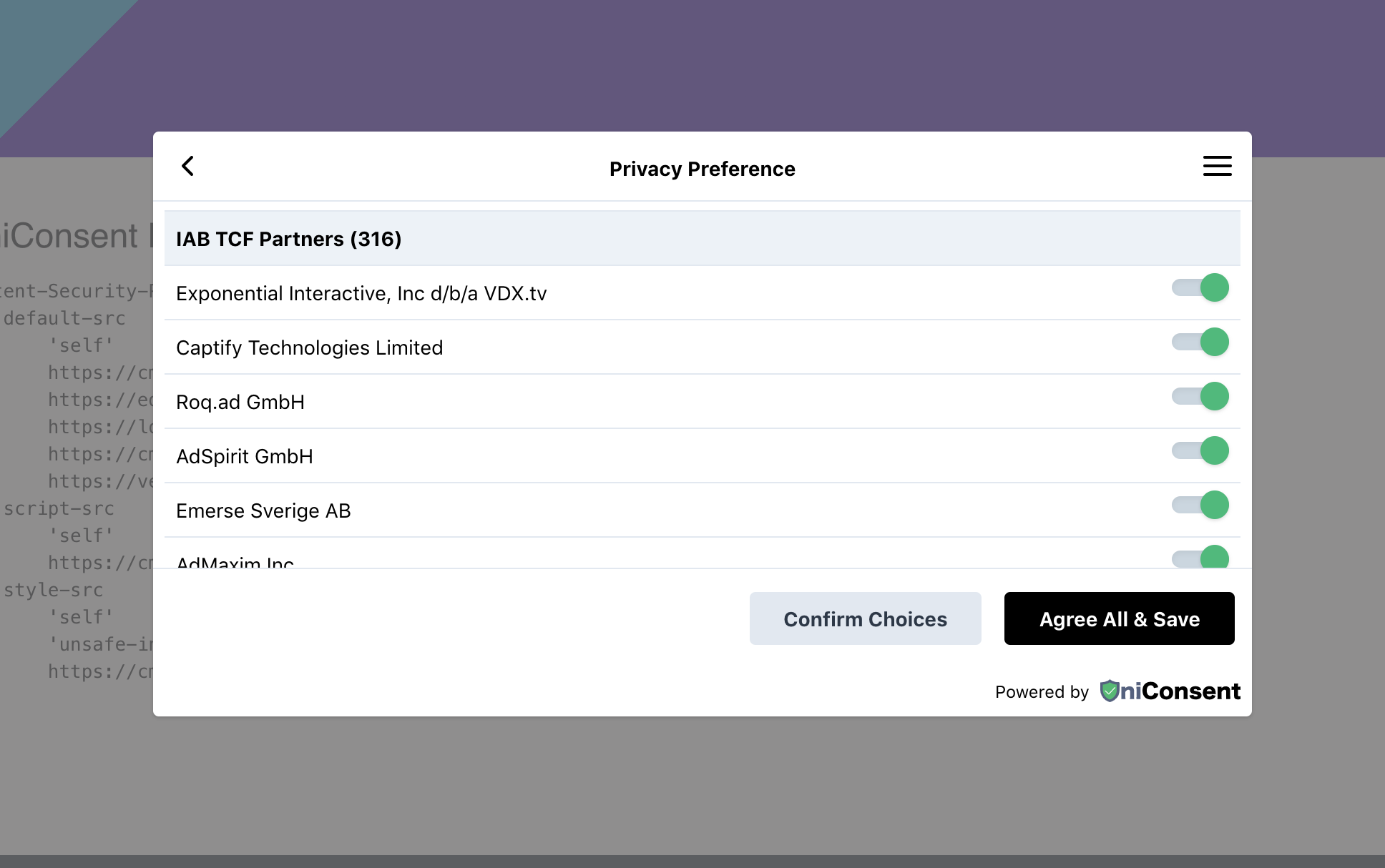 IAB TCF v2 vendors list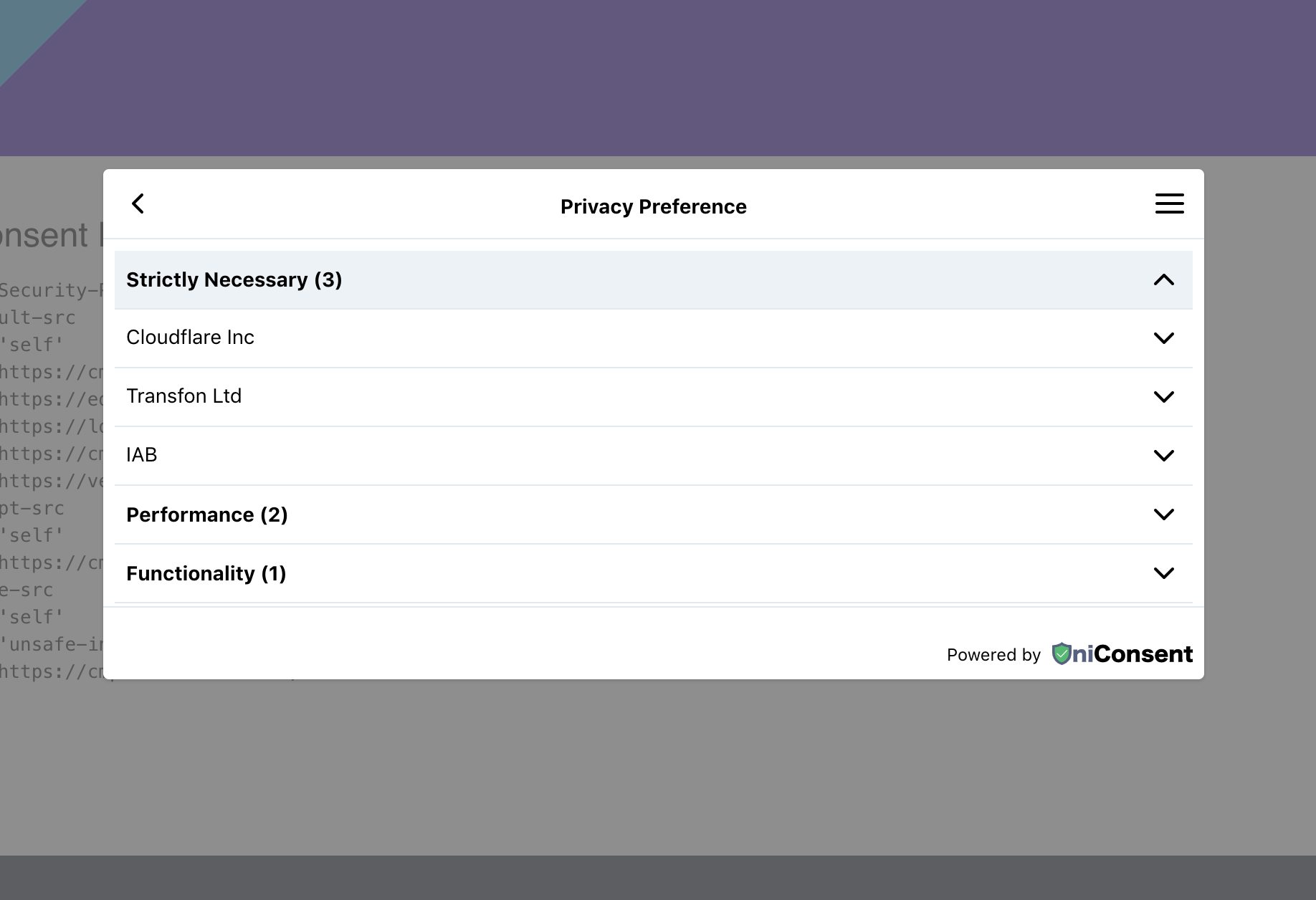 IAB TCF v2 cookies list
The major improvement in IAB TCF v2 is supporting the 'legitimate interest' legal basis.
To make sure your CMP setup is compliant with IAB TCF v2, contact us for free auditing. UniConsent team will also make sure the consent signals is passing correctly and integrate correctly with your ad stack to avoid revenue loss.
Other improvements
UniConsent v2 has improved the performance to make sure it is loading fastest and has less performance impact on your website compare with the other CMP. You can feel the difference by clicking the toggle button on UniConsent CMP and the other IAB CMP.
UniConsent v2 is compliant with Content Security Policy. You can install it on more strict security setup.