Monetization solution for publishers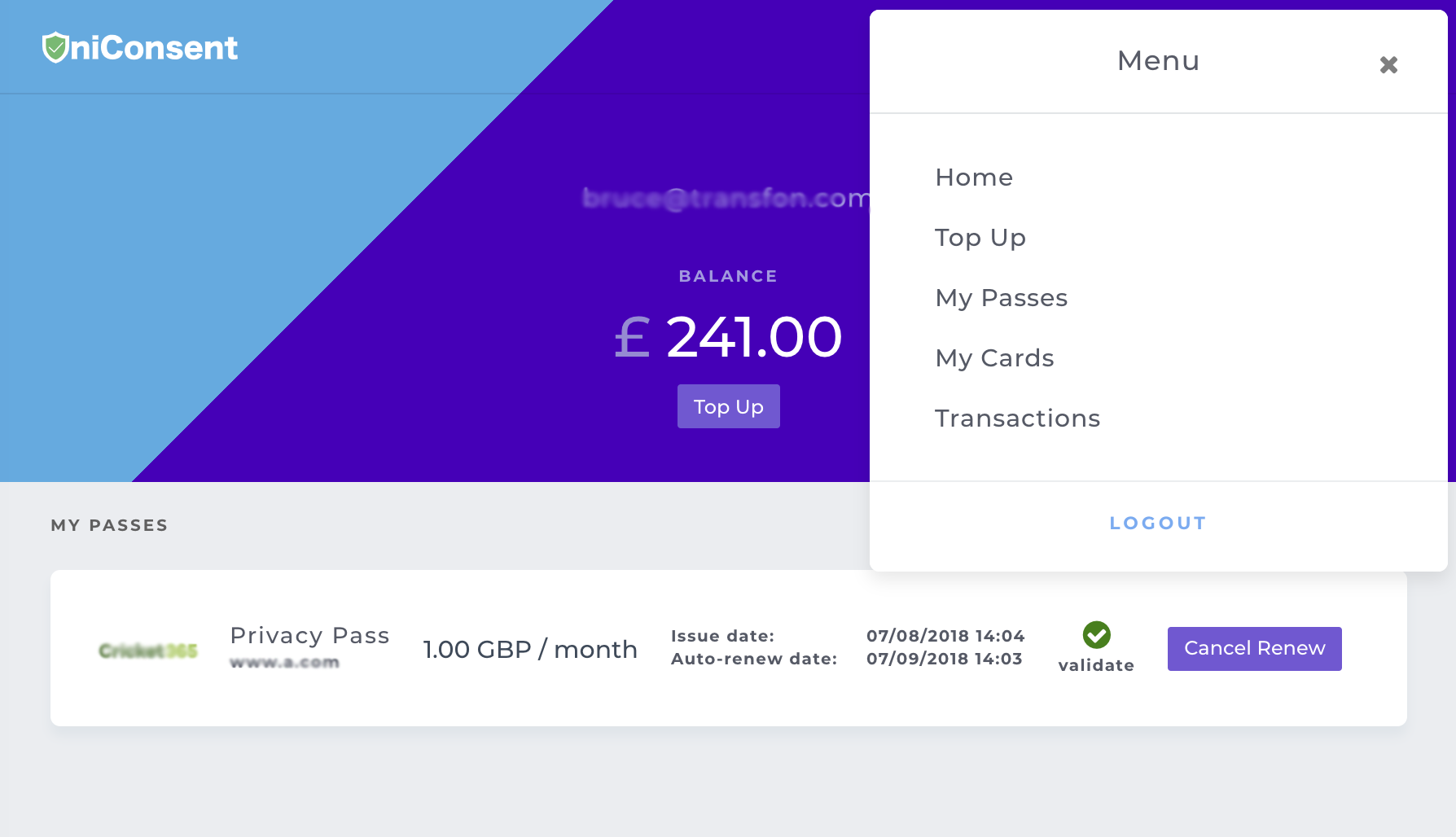 Payment solution for publishers
Pubpayment Wallet is the payment solution for publishers. Make it easy to collect reward, contribution, membership fees, passes fees from royal audience. Monetize your website not with ads.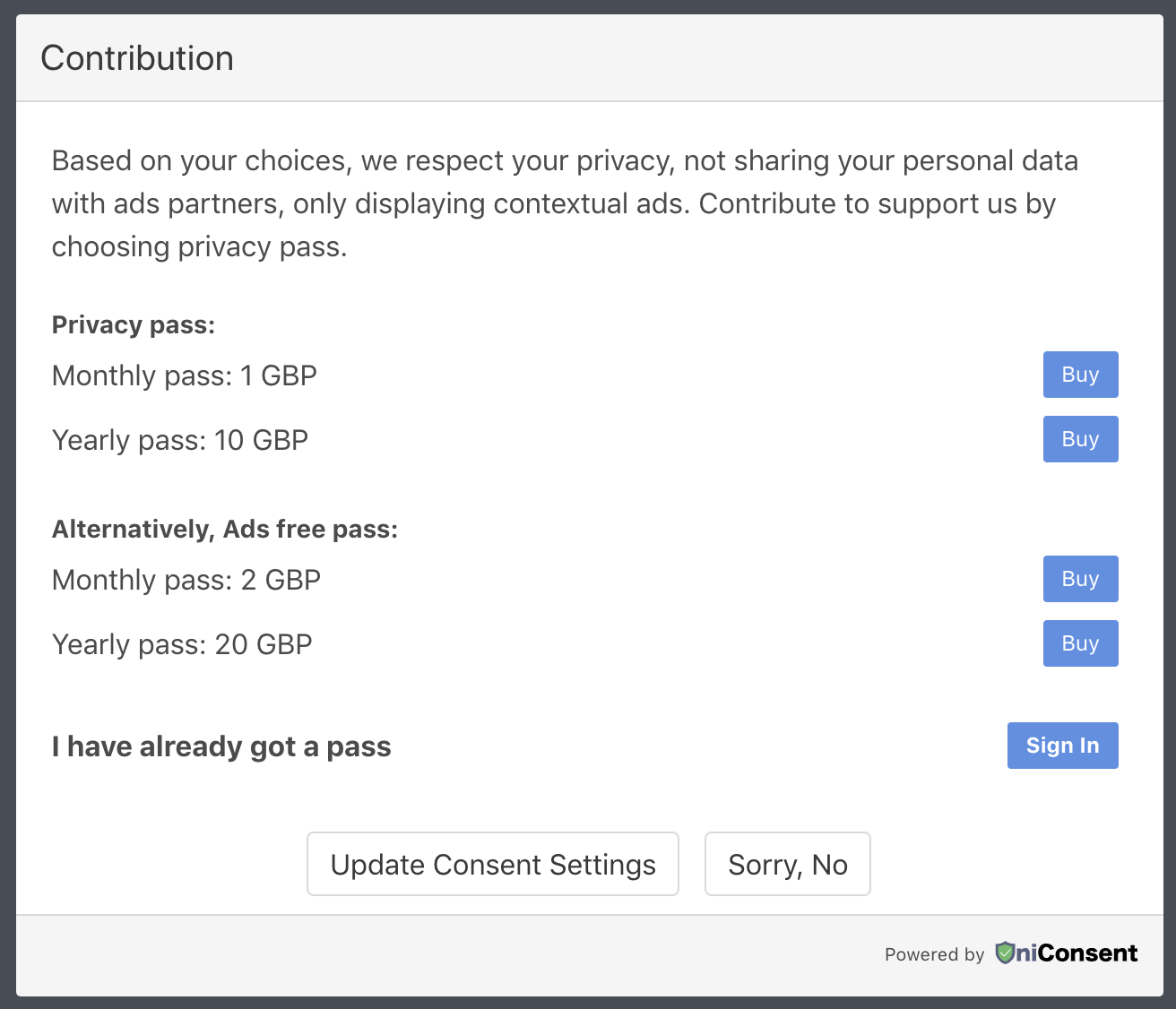 Privacy, Ad-Free Choice and Contribution
Allow users to contribute by monthly, yearly subscription fee for personal privacy experience or ads free experience. Help publishers monetize digital content.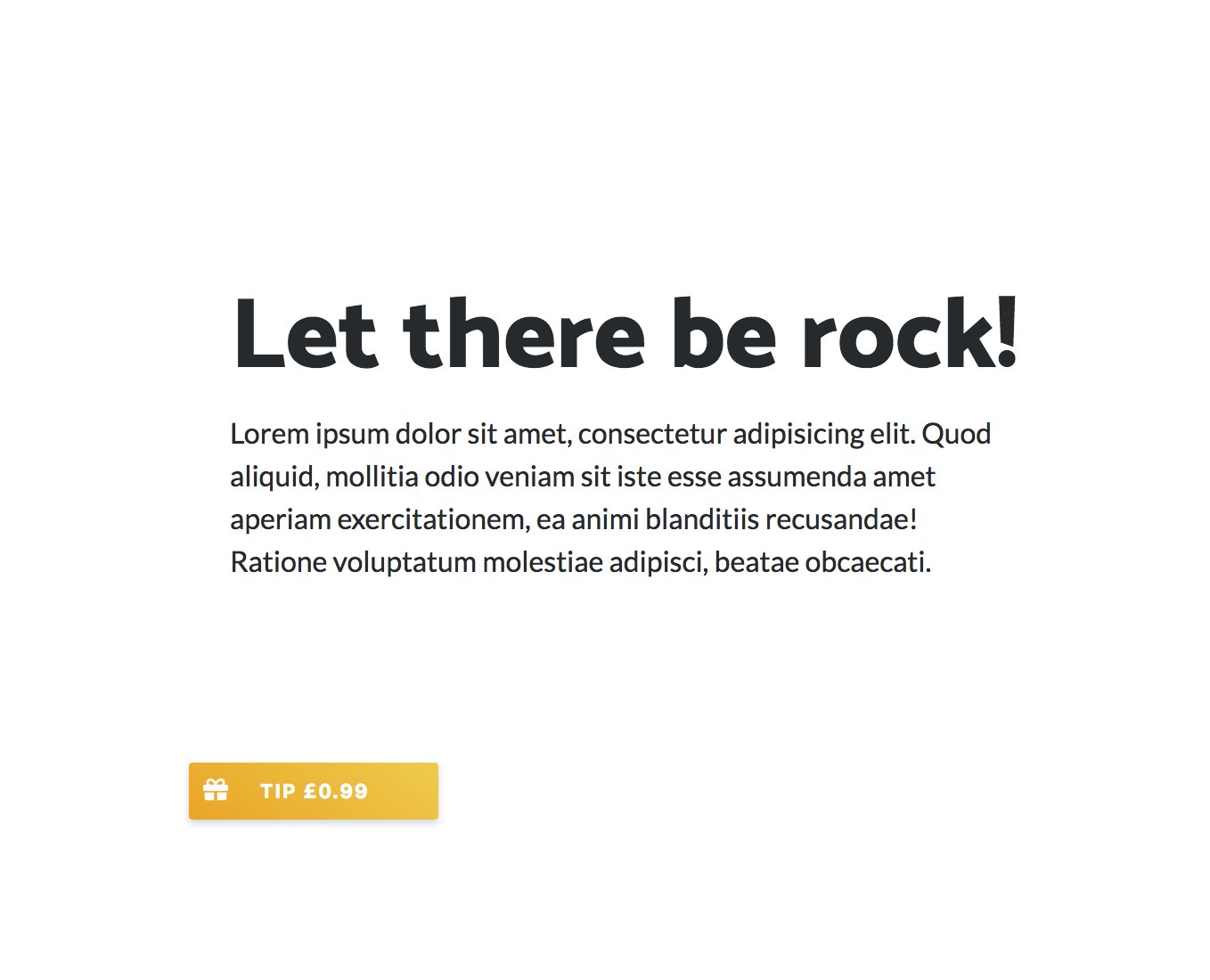 Tipping button for website
Accept tips with UniConsent payment solution and UniConsent Wallet for each article or each image on your website.
Subscription solution for publishers
Allow users subscribe to the membership of your site.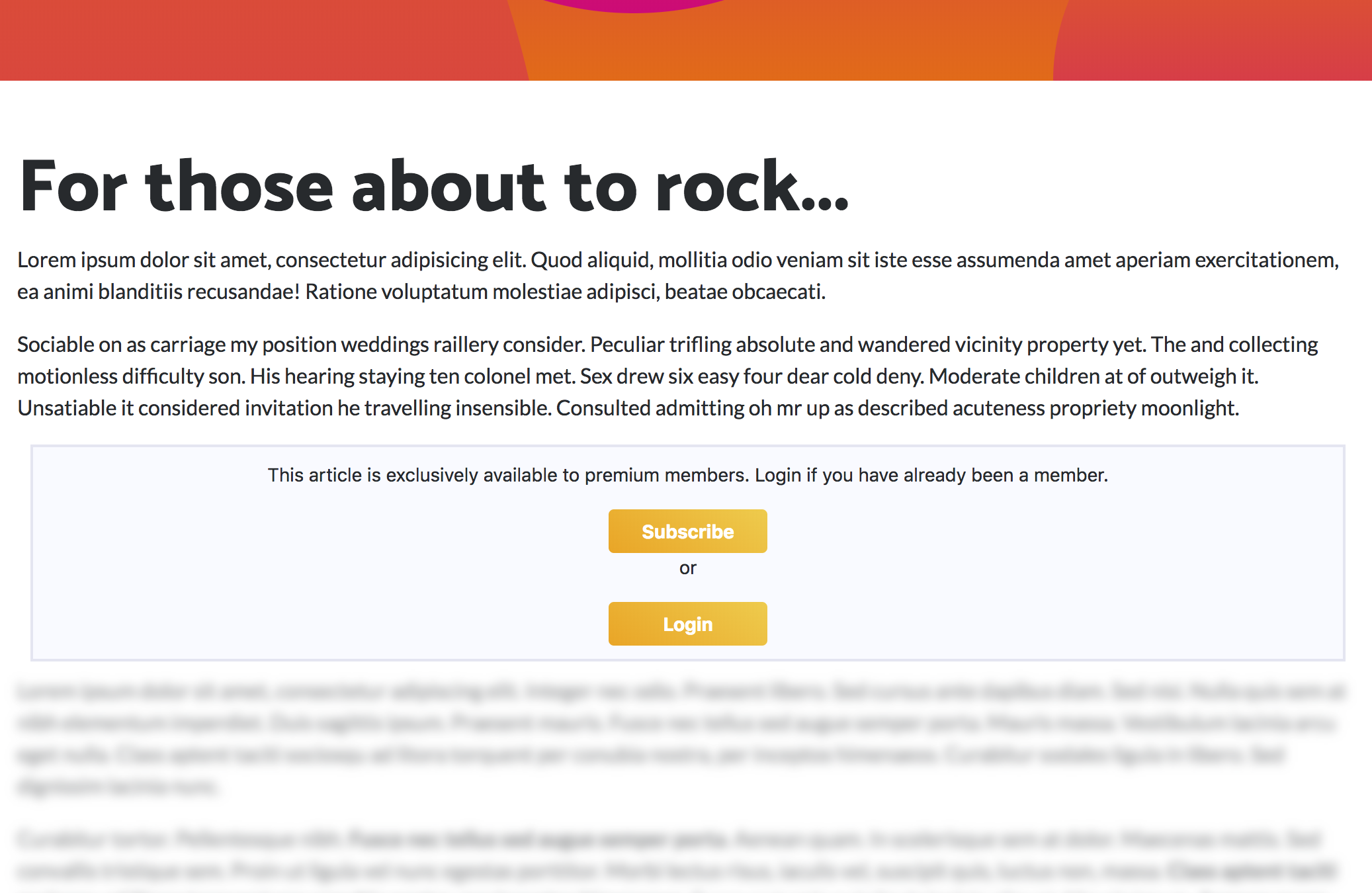 Paywall for premium content
Monetizing your paid content with paywall. It is an easy to integrate solution.